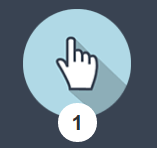 Send Instructions
Send us your assignment instructions through our order page, email or live chat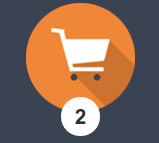 Pay for your order
Pay for your paper via Paypal or debit/credit card. 

Writing & Quality checks
Our support team will select a team of writers to work on your paper.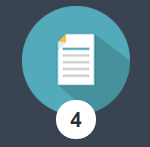 Assignment Delivery
Once the paper is done, we'll send it to your account or to your email. 
Prefer to order via email/live chat?
If you don't want to place your order through our website portal, you can reach out to our lovely live support team via email (support@essaynook.com) or live chat here with your instructions – We'll help you place the order.
Have a lot of papers in one class you would like us to help you with and you are tired of filling in endless orders? Contact us via Live Chat, and we'll do it for you!.
Can You Take My Online Class? YES!
We specialize in taking online classes for college students. Get a free quote for us to take your online class in just minutes so you can focus on what's really important to you!
Questions on Taking
Online Classes
Can I really pay someone to take my online courses?
You are in for a shock! Not only can you pay someone to take your online course but they will get you a guaranteed good grade – an A or a B! And they can get started right away! We knew you'd be shocked.
Online courses are can be a lot of work. You got discussion posts, homework assignments, quizzes, tests, and finals. Sometimes even projects that require a lot of time. The average college student doesn't have time to complete everything in their online courses as well as handle their extracurricular activities, like sports, work, family commitments, and more.
How much does it cost to pay someone to take my online class for me?
Pricing depends on how difficult the course is, how long it is, and how much work is involved. Our pricing typically starts at $99/week for online classes and varies depending on the class (see our pricing page here). When an expert tutor from Pay Me To Do Your Homework® takes your online class, you can trust that it is money well spent.
We will do everything we can to keep your price as low as possible!
Am I guaranteed a good grade if you take my online class for me?
Yes. We guarantee we will get you an A or a B on your online class. If not, we have a money-back guarantee! But you don't have to worry because we've done over 25,000 online courses and assignments and the vast majority of clients are satisfied and return for more.
Do I have to pay someone to take my online course up front?
Absolutely not! If you want to pay up front, you'll get a discount. But Pay Me To Do Your Homework® has payment plans if you don't want to pay for the whole online class right away.
Is there anything I can do to lower my price for you to take my online course?
There are a handful of things you can do to ensure you get better pricing for us to complete your course.
The first is timing. Last minute stuff tends to be more expensive because our schedules are busier and we need to squeeze you in to complete it. So if you want the best shot at a price you're happy with, give us as much time as possible before your assignments are due.
The next is the responsiveness. If you want a good price, keep in touch with us. We book assignments and courses on a first-come first-serve basis and we get you a custom price by checking our experts' schedules. If we don't hear from you for several days, we'll need to check the experts' schedules again and get you a new price. Because they are likely busier today than a few days ago, your price might go up. So generally the more you communicate with us, the more we can hold pricing for a period of time.
Finally, some professors' courses are more difficult or time-consuming than others. If you have the option to choose your professor, we recommend checking RateMyProfessor and other sites to know what you're getting into before you start. A class that has a bunch of needless busy work or impossible tests will cost more than a class which just has a few essays and discussion posts. If you plan to outsource your work to a company like us, see if you can choose which professor to take the course from and choose one which is as straightforward as possible.
What is it like if someone takes my online course for me?
Well it feels good! But that's probably not what you're asking. If you want to know what it's like when someone takes your online course, imagine paying a team of experts to take your tests and quizzes, write your papers, do your discussion posts (and those pesky replies!), and all around just complete the entire online course for you.
With most courses, once you sign up you no longer have to worry about anything in the course! We take it over completely. Sometimes a little bit more coordination is involved. For example, if the expert needs to write a paper about something that happened in your past, we will ask you for some details so we can write the paper as if you're writing it. Crazy, right?
What if I only need you to do part of my online class?
You came to the right place. We specialize in do my homework services and that includes parts of your online class! If you just need need an expert to take a quiz or test, or write a paper, or complete an online module or two we can certainly help out with that.
Maybe you have a tight deadline coming up? Or maybe an emergency has happened and now you a tutor to immediately start completing your online coursework? No matter what the reason, Pay Me To Do Your Homework® is here for you. Fill out a quote request and we will get back with you right away!
This is an emergency! Can you help?
Absolutely! We specialize in helping students who have emergency situations or extremely urgent coursework to complete.
Maybe you are going to be out of town during an important test and can't miss the points. Or maybe your grade is teetering between a B and a C and you don't want to mess up your GPA. Or maybe things just got confusing and you need some extra assistance.
Whatever the reason for your urgent request, you are in good hands with Pay Me To Do Your Homework. We are trusted by thousands of students every year to complete high-risk, emergency, and urgent assignments. When your grade is on the line, you can trust us to come through for you.
3 service plans at your convenience
1st Class
Over 98% success rate
✓ Top 5 academic experts fully qualified in your area of study
✓ 90 days to request changes to your order
✓ Top priority order processing
✓ Premium support
Superior
Over 95% success rate
✓ Top 10 academic expert fully qualified in your area of study
✓ 45 days to request changes to your order
✓ Top priority order processing
✓ Premium support
Standard
High quality original paper
✓ Best available expert fully qualified in your area of study
✓ 14 days to request changes to your order
✖ Top priority order processing
✖ Premium support
Have already written paper and want to uncrease it uniqueness?
You choose a text, and we rewrite it. You get an exclusive, plagiarism-free paper, and though way cheaper than ordering a writing service to complete your paper from scratch.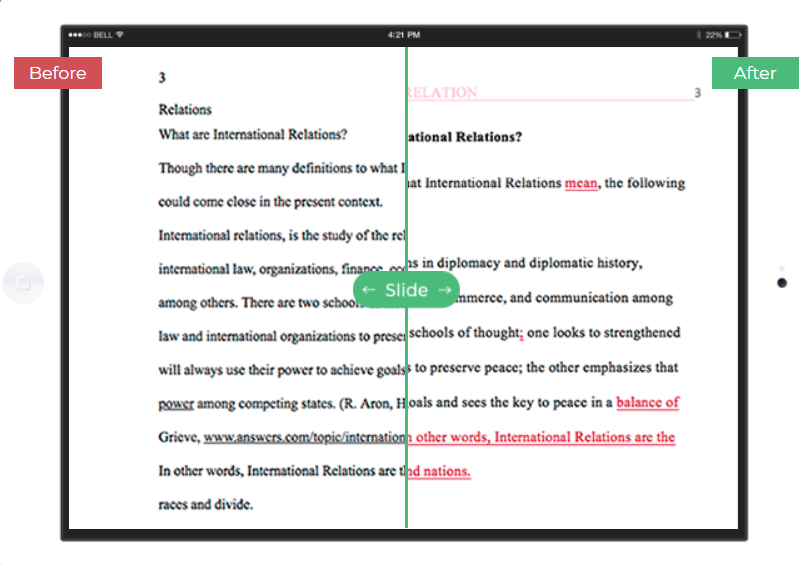 Smart students know when to ask for help. 
Having a rough time working on a paper on your own? Join thousands of students who've trusted us over the years with their assignments and grades. Let us help you take the load off.